CNN Films to premiere Julia Child documentary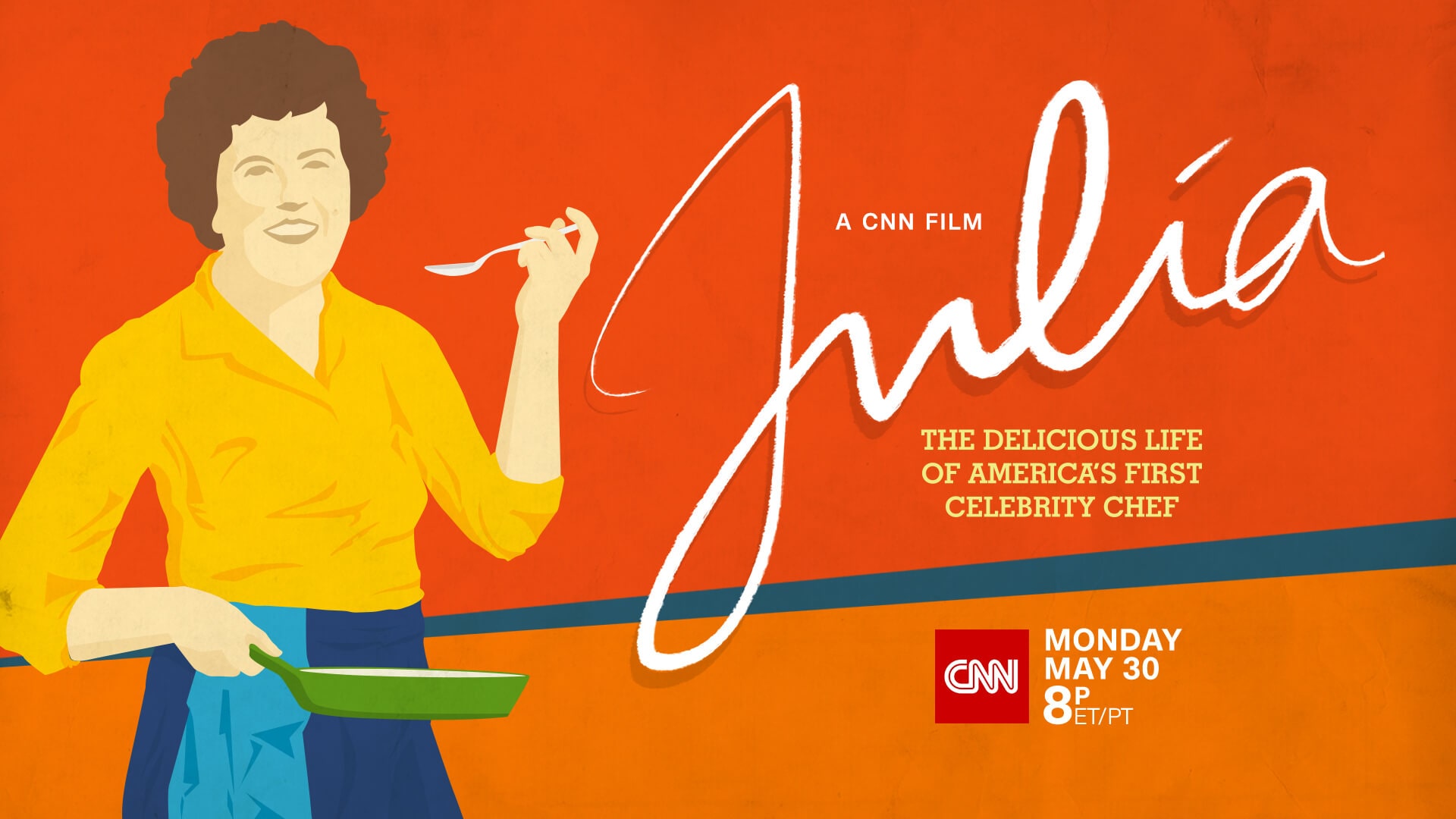 April 19, 2022
JULIA, from Academy Award-nominated filmmakers Julie Cohen and Betsy West (RBG), will premiere for television on CNN on Memorial Day, Monday, May 30 at 8:00pm and 10:00pm Eastern (5:00pm and 7:00pm Pacific), with limited commercial interruption. The documentary celebrates the life and career of chef, cookbook author, and television and cultural pioneer, Julia Child.
"Julia Child was an irresistible subject," say filmmakers Betsy West and Julie Cohen, "and not just because of her charismatic, joie-de-vivre personality, and crying-out-for-imitation voice. As a cookbook author and television chef, Julia had a profound impact on the way Americans think about food, about television, and about the possibilities for women."
Sizzling with mouth-watering food cinematography, diced with never-before-seen archival film and photos, and interviews with those who knew her, the documentary captures the surprising, and quietly subversive, life of Julia Child. Born to a well-to-do, conservative California family, Julia McWilliams worked in advertising after graduating from Smith College, and later in support roles for the OSS intelligence agency during World War II. The film uses excerpts from the personal diaries of Julia McWilliams and Paul Child, to reveal their courtship and early marital adventures as they followed Paul's foreign service assignments to Germany, Norway, and France, where she trained at the famed Le Cordon Bleu cooking school.
Read the full article here.
Share this article